The Ivan Allen Jr. Prize for Social Courage was established by the Georgia Institute of Technology in 2010 to honor alumnus and former Atlanta Mayor Ivan Allen Jr.
The Prize underscores the Institute's mission to improve the human condition by recognizing those around the world who, like Mayor Allen, have made a positive difference by standing up for moral principle at the risk of their careers and livelihoods, and even their lives.
Funded in perpetuity by a grant from the Wilbur and Hilda Glenn Family Foundation, recipients are awarded a $100,000 stipend.
The inaugural prize was awarded in March 2011. The Prize is presented during events on campus that examine grand challenges relevant to the recipient's work.
Recommend a Future Recipient
Georgia Tech welcomes recommendations for Prize recipients from around the world.  Candidates are considered by a nominating committee.  Final selection is made by the president of the Georgia Institute of Technology. 
Any questions about or related to the Ivan Allen Jr. Prize for Social Courage should be directed to events@gatech.edu.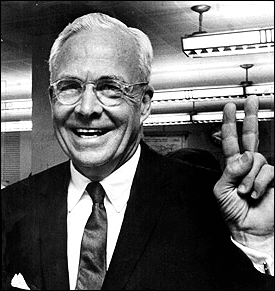 Nominations
To recommend an individual for the Ivan Allen Jr Prize for Social Courage, click here.